When friends from out of town visit NY, I feel obligated to show them around — I want them to experience the city (and all its nitty gritties). There's a reason why New Yorkers loathe tourists, who are more than satisfied by the novelties of Manhattan; the city may be fashionable, but it can't cure mediocrity. Yet, people who don't find NY the least bit enchanting sadden me. Venturing outside of the bustling city, I would excitedly recommend studios and that are "Made in Brooklyn"; among them, Bellocq Tea always comes first.
Fascinated by tea, I paid multiple visits to Bellocq, a tasting and design studio hidden away in the banks of industrial Brooklyn. Not only am I allured by their blended loose leaf teas but also by the hand crafted furnishings, the well curated ceramics and the quaint decor; these ingredients provide me with a dose of inspiration.
朋友來紐約玩時都會覺得有義務帶他們走走,想讓大家感受到紐約的真實風貌。說到這個,紐約客厭惡觀光客不是沒有原因的,觀光客們滿足於曼哈頓上僅有的一切,但時尚街頭也不過如此,紐約令人著迷之處另藏許多,而今天介紹的Belloq Tea只是其中之一。
Belloq Tea位於Greenpoint Brooklyn工業區, 外面是紅磚瓦舊工廠 — 絕對看不出來裡面是精緻的茶葉沙龍!是紐約街上許多迷人的小店和咖啡廳裡都找得到的茶葉牌子。自己對於茶和一切相關事物一直都很感興趣,但讓我一來再來的原因不只是Bellocq的茶葉,從手工的傢俱裝潢,樸實的茶具陶瓷,和他們隨這季節變化的擺設等;讓我每過一陣子就想來被他們inspire一下。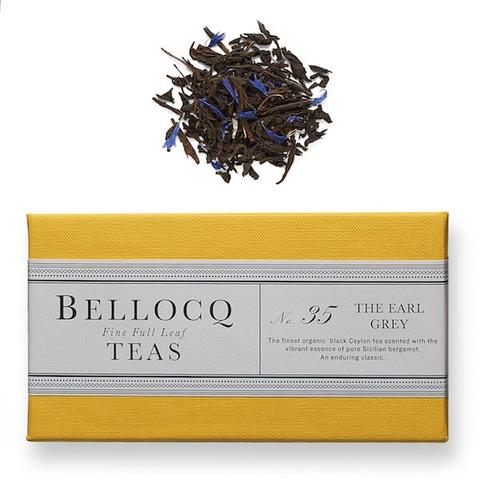 Upon entering, visitors are greeted by the aromatic scent of tea, followed by an elegant vintage interior and a wall of gorgeous gold canisters. Filled with whitewashed wood, upholstery covered in dusty pink velvet and greens growing in every corner, the sitting room is a vivid dream of how I imagined my perfect studio to be. Tints of orange and gold flickers in the corner of your eye, its the candle light and reflections of the silver and gold canisters — an impossibly beautiful color palette. Pity that they do not serve tea/ beverage in this great ambiance. Instead, the space provides me with a cup full of enchantment; Bellocq is a tea studio that I'd want to linger in for as long as possible.
一進店裡,迎門而來的是撲鼻的茶香和滿牆的金銀茶罐,轉角擺放著精心挑選過的茶具和瓷器,接著隱約看到後面的房間,是個讓人不自主的發出驚嘆聲夢寐以求的角落,冷灰色的磚瓦牆配淡粉的鵝絨和白色木製傢俱,環繞在旁的是種種得綠色盆栽,鮮豔的橘紅不時閃爍在眼角中,是房間裡點滿得蠟燭和金色茶罐的反光 — an impossibly beautiful color palette。可惜的是他們不提供座位以及餐飲服務,純屬商店,讓你帶著小小的遺憾想在這裡逗留久一點,在完美氣氛中嘗一杯Belloq的魔力。